When I think of the word 'summer' these things come to mind: sunshine, flip-flops, going to the beach (or pool), sunglasses, good books, and music. Don't forget sunscreen (and aloe vera) - I just got sunburnt yesterday. :)
But, seriously, what do you think of when it comes to summer? What books do you like to read? What music do you like to listen to? Here are a few books I'd like to read over the summer, and a few songs that are on my playlist:

Gisela's childhood was filled with laughter and visits from nobles such as the duke and his young son. But since her father's death, each day has been filled with nothing but servitude to her stepmother. So when Gisela meets the duke's son, Valten - the boy she has daydreamed about for years - and learns he is throwing a ball, she vows to attend, even if it's only for a taste of a life she'll never have. To her surprise, she catches Valten's eye. Though he is rough around the edges, Gisela finds Valten has completely captured her heart. But other forces are bent on keeping the two from falling further in love, putting Gisela in more danger than she ever imagined.

The Captive Maiden is a Christian retelling of the story of Cinderella. I have already two of Mrs. Dickerson's novels, so I am looking forward to reading the rest of hers, but especially this one. (Isn't her dress gorgeous?)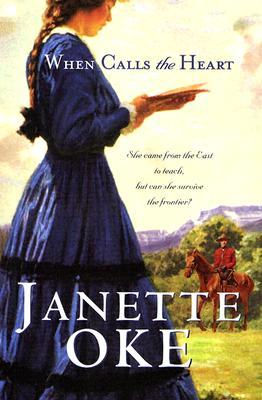 Nothing in her cultured Eastern upbringing prepared Elizabeth for a teaching position in the Canadian West. Despite the many hardships, she cares deeply for the schoolchildren, but she is determined not to open her heart to any of the local frontiersmen. Then she meets a certain member of the Royal Canadian Mounted Police...
I love the T.V. series on Hallmark, and I've heard great things about Janette Oke, so I'm excited to begin this series.
I have really enjoyed the two novels I've read from the talented author, Alicia Willis (Remembering the Alamo, and God of Her Fathers), so I'm looking forward to reading her latest novel (to be released July 18th) set in Ancient Rome. This would only be the third novel I've read set in that time, so we'll see how it goes! :)
And possibly a few other books...
But what could be on my 'Go-To Music' list? Here are a couple of amazing songs that I can't stop listening to:
Colton Dixon - "Love Has Come For Me"
Colton Dixon - "More of You"
for KING & COUNTRY - "It's Not Over Yet"
for KING & COUNTRY - "Fix My Eyes"
Anthem Lights (cover of Gavin Degraw's song) - "Everything Will Change"
I hope you like the songs, and get a chance to read those books, too. Enjoy your summer, however hot and sunny it may be!