Funny to think that in

one week

it was two years ago this blog came to be. There's not a huge story to tell about it's beginnings, but what there is happens to be a bit humorous. Just ever so

slightly...
It all began...well, actually I'm not sure when. I remember finding a blog that an author I like wrote on a few years beforehand. That might've sparked my interest in a blog a little, but I'm not sure I realized it at the time. Really, I'm not sure I know what sparked the idea in the beginning at all. But I've a feeling it did have something to do with that blog. ;)
Anyways, I started writing about readerly things on my sister's computer on Pages (being the only option since she owns a Mac). Nobody knew I was writing 'blog posts', as I called them. They could've been that, but as I wasn't posting any to cyberspace it didn't really count. But I kinda felt like it did. (At least I got some practice in!) I was nervous about people reading what I was writing. I didn't really want to step out and actually make a blog. At first.
My sister somehow found out that I had been writing 'blog posts' (it was her computer, so I guess that's not too uncanny ;)) and began badgering me about starting an actual blog. Though, badgering, I guess, isn't exactly the right word. She just mentioned it a little. So, yes, the complete opposite of badgering pretty much.
But it nudged me and I decided to go ahead and do so, especially since she had been taking a class on such things like blogging and advertising, so I figured I'd have my sister to help me out when I needed it. My main idea was to write about books and do reviews, etc. It's branched off since then, but I like that. I think my original plan was a bit too strict, eh? ;)
And, well, here we are. Two years later.
The name? There's not much tell there. The only other option I considered was nearly the same as the title I have now. I don't remember what exactly it was, but, trust me, it was, like, one word different. Or maybe a letter. Seriously. It's kinda funny. ;)
And, to celebrate? For the week of the anniversary, this coming week - the anniversary is June 25th (the date I first posted my intro in 2014, and, fortunately a Saturday this year) - I'll be blogging about some adventurous things, most likely sharing a snippet of the book I'm working on, listing my top

five

favorite adventurous books, and other such fun thi

ngs

. The surprise? I'm...
HOSTING A GIVEAWAY!
Yep! You heard right.
I've never hosted a giveaway before, so bear with me... (Eh. It's not that bad. ;))
What I'll be giving away in the giveaway (haha. See what I did there? No? Oh, um, yeah, okay...)
Francesca Battistelli's album, Hundred More Years: Deluxe Edition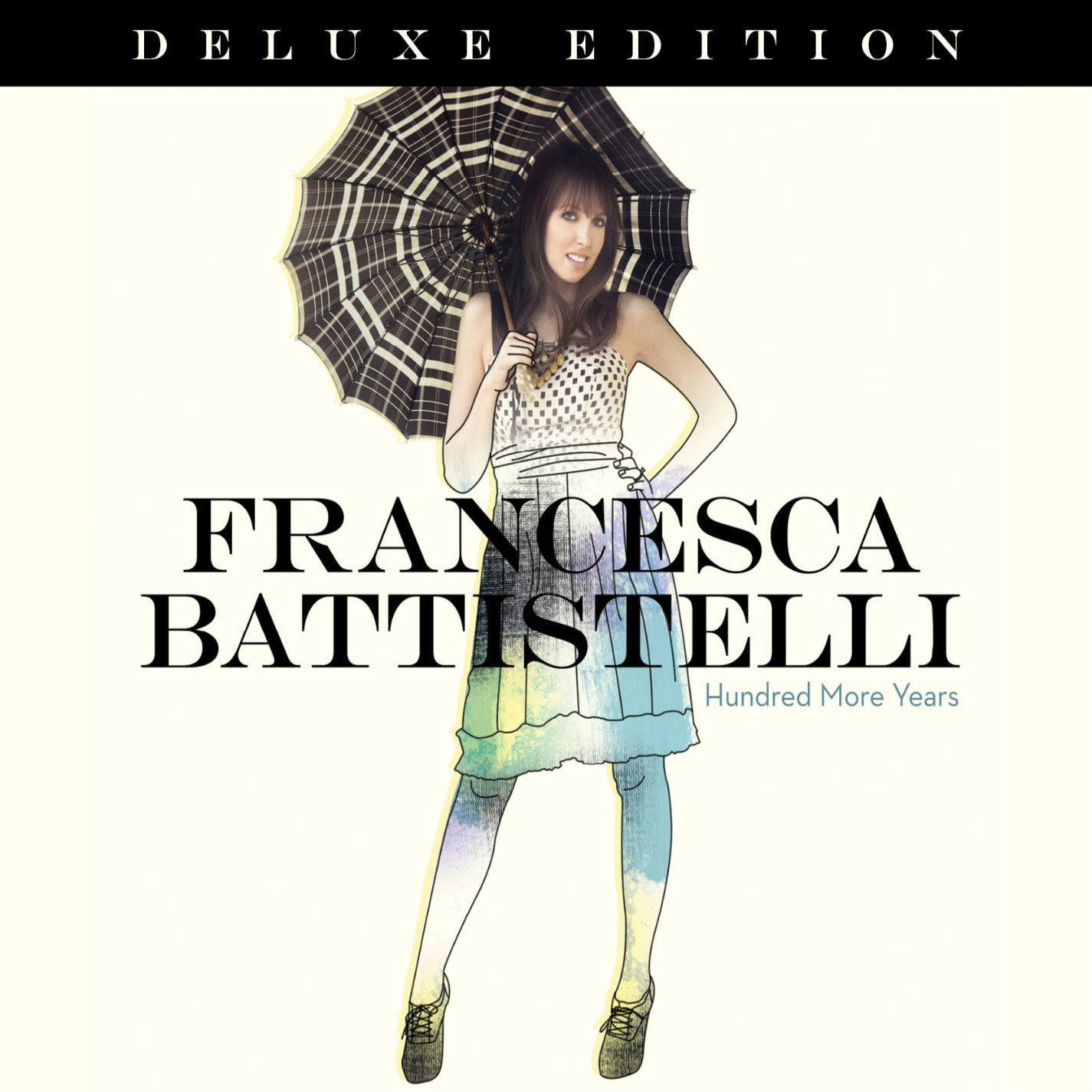 AND

When Calls the Heart (the 2013 movie)
The album is my favorite of Francesca's, and with uplifting, upbeat ballads to slower, moving songs, it's a keeper. And the movie? It's the introduction to the TV series currently moving into it's fourth season on Hallmark. It's Hallmark, so what can I say? It's a little cheesy, but it's funny.
The giveaway begins TODAY, June 18th, and ends the day of my anniversary, next

Saturday,

June 25th (note, though, that it ends at 12:00am on the 25th, so you will not be able to add any more entries after

Friday)

. You've plenty of time to enter, though, so don't sweat it! ;) First name drawn gets Hundred More Years (with a note from me mentioning my favorites on the album

)

, second receives When Calls the Heart (which will also come with a note! :)). I'll contact the winners via...Pinterest, Goodreads, Google+, their blog. Depends on which site you're on, or if you run your own blog!
Enter the giveaway below, share with your friends, and have fun! I'm looking forward to this week and the giving-away of things, and I hope you are too! (I like to give gifts. It's kinda my thing. Some days, I'll get an urge and buy a family member a book or something because, well, ya know, I'm a bookaholic and I like to share that. ;) And, okay, fine, I've only done that once. No twice. So, yes.). Feel free to stay around, chat a bit, and I hope you have a lovely time while doing so. <3 And a huge thank you and shout out to my followers! Blogging isn't the same with out ya.
a Rafflecopter giveaway